Building Home Libraries
We partner with Dolly Parton's Imagination Library to provide every Tennessee child from birth to age five with a book each month at no cost to families, delivered right to their mailbox. This program is a gift of up to 60 high-quality, age-appropriate books to build a child's home library before kindergarten with beloved classics like The Little Engine That Could and the Llama Llama series, selected by a blue ribbon committee of early childhood education experts.
Tennessee Research Proves Impact
Tennessee research shows that children who participate in the Imagination Library program enter kindergarten more prepared to learn than their non-participating peers and that children who are enrolled in the program for longer periods of time are more likely to score higher on academic assessments into third grade. Further, this research indicates students who participated in the program are more likely to have increased school attendance and less likely to be suspended.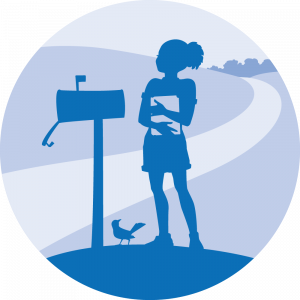 Dolly Parton's Imagination Library is available to all age-eligible Tennessee children through a unique public-private partnership with Governor's Early Literacy Foundation (GELF), Dolly Parton's Imagination Library and affiliate programs in each of Tennessee's 95 counties.
With vital financial support from the Tennessee General Assembly, foundations, and corporate sponsors, GELF funds half the cost of Imagination Library books for enrolled children statewide, supporting grassroots organizers in each of Tennessee's 95 counties as they raise the other half of the cost of books for enrolled children in their county. Since 2004, we have mailed over 40 million books to children statewide.