We are excited to launch Team Read TN (#TeamReadTN) in support of Early Literacy Month this September. Some of Tennessee's most prominent figures, including Governor Bill Lee and First Lady Maria Lee, Tennessee Titans staff and the Tennessee Titans Wives Association (TTWA) are supporting the campaign to promote children reading throughout Tennessee. With less than half of Tennessee third graders able to read proficiently, Governor's Early Literacy Foundation (GELF) is rallying Tennesseans to come together to strengthen early literacy and build lifelong learners statewide.
Click here for Governor Bill Lee's proclamation for Early Literacy Month 2020.
Click here for the full press release.
With virtual learning becoming the new norm for many this fall, in combination with impacts on sports, culture and lifestyle, "Team Read" challenges children to read and asks Tennesseans to post a message on their social channel of choice sharing the book or person that sparked their love of learning. Upon posting, participants can encourage friends and social figures with a call to action to join the challenge. Posts should include the hashtag #TeamReadTN. The campaign will engage participants across social platforms Instagram, Twitter and Facebook to promote lifelong learning.

How-to Participate on Social Media
Post the book or person that sparked your love of learning, with our designated hashtag #TeamReadTN, and challenge others to participate and join "Team Read" to help build a lifelong learning play'book' for Tennessee.
Include campaign graphic or a photo of yourself with that book/person. Campaign graphics can be downloaded here.
Tag Governor's Early Literacy Foundation at:

When to Post: Sept. 1 – Nov. 1
Starting September 1st, we are kicking off this campaign in honor of Early Literacy Month, but we are extending #TeamReadTN throughout the Fall, so keep sharing!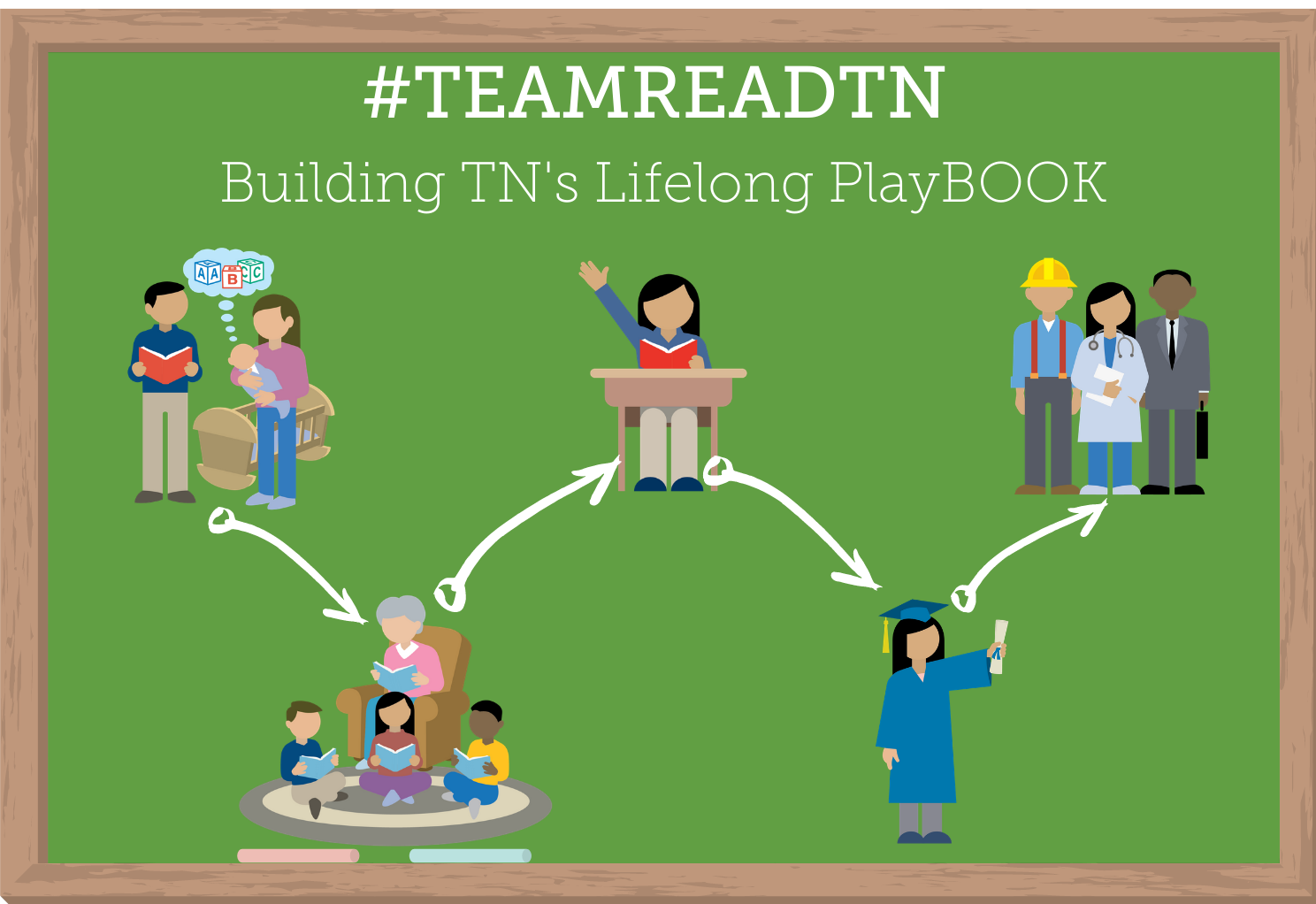 Please reach out to us at [email protected] if you have any questions or need additional information.