As Governor's Early Literacy Foundation helps support Imagination Library affiliates with the 50% funding match, we also assist programs in raising funds to cover the other 50% of the cost of books and mailing that they must raise locally for the enrolled children in their county. Over the years we have seen successful local fundraising efforts from affiliates of different sizes across the state, and we want to share their ideas with you. Below are a few highlights of different fundraising ideas with visual examples. We encourage you to reach out to the Imagination Library Coordinator of these programs to learn more about their experience and share best practices. You can locate contact information for other Imagination Library affiliates in Tennessee by visiting our Directory here. If you have any questions on how to replicate these ideas in your county, please email [email protected].
Direct Mail or Email Campaign
The US Post Office offers an inexpensive method for mailing information flyers to selected neighborhoods or zip codes in your area. Several counties have had local legislators write a letter on behalf of the program to encourage donations and volunteer recruitment. This is an example of a direct mail piece, but you can also send email versions.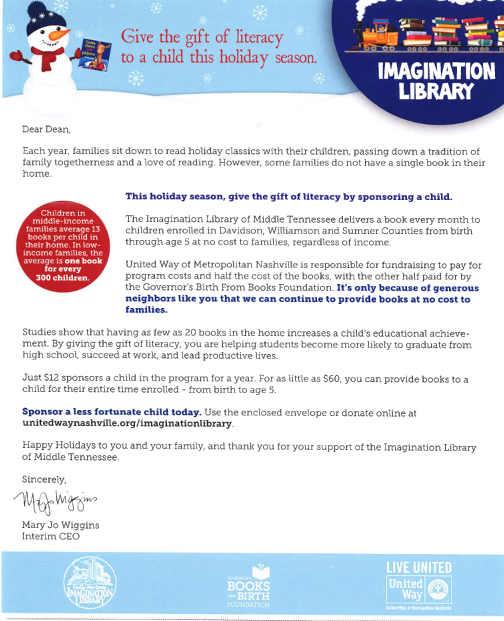 Graduate Mailer Campaign
Even though you are not allowed to ask the parents of children currently enrolled in your program for a donation, you are allowed to solicit parents of graduates. It can be done in an easy and fun way! For example, Knox County mails a congratulatory letter to the children graduating from their program each month and entering kindergarten. The letter wishes them a happy birthday and includes a book plate, certificate, and letter to the parents asking for a donation.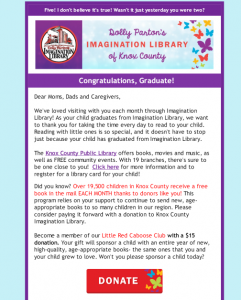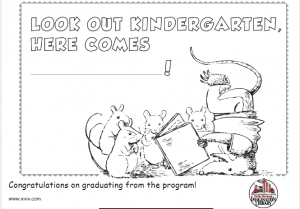 Donor Challenge Week
Roane County hosts an annual "Challenge for Roane Imagination Library," where two local companies donate matching funds. You can recruit companies to serve as matching donors in your community and encourage matching donations from other individuals and companies.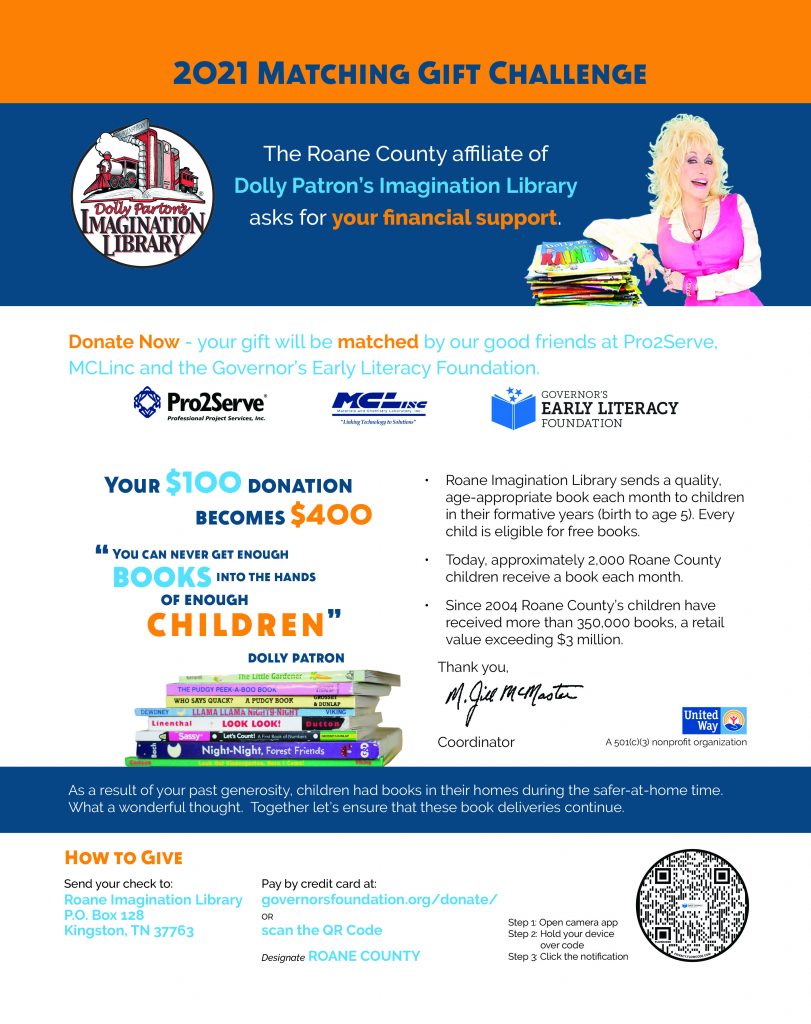 No Show Events
Many counties host a "no-show" fundraiser event where donors are invited to purchase a ticket for an event that does not exist. This idea is cost-effective and allows potential donors to invest without worry of attending an actual gala or participating in actual 5K.