Op-Ed by James Pond
President, Governor's Early Literacy Foundation
"Hey Kid, you have two options," my high school English teacher said to me. "Option 1: We talk about the military and how it could be a positive move for your future. Option 2: We open this envelope and have a different conversation." At age 18, my life came down to two options, based on SAT scores in an envelope. I never opened the envelope, but I made the decision that day to join the United States Marines.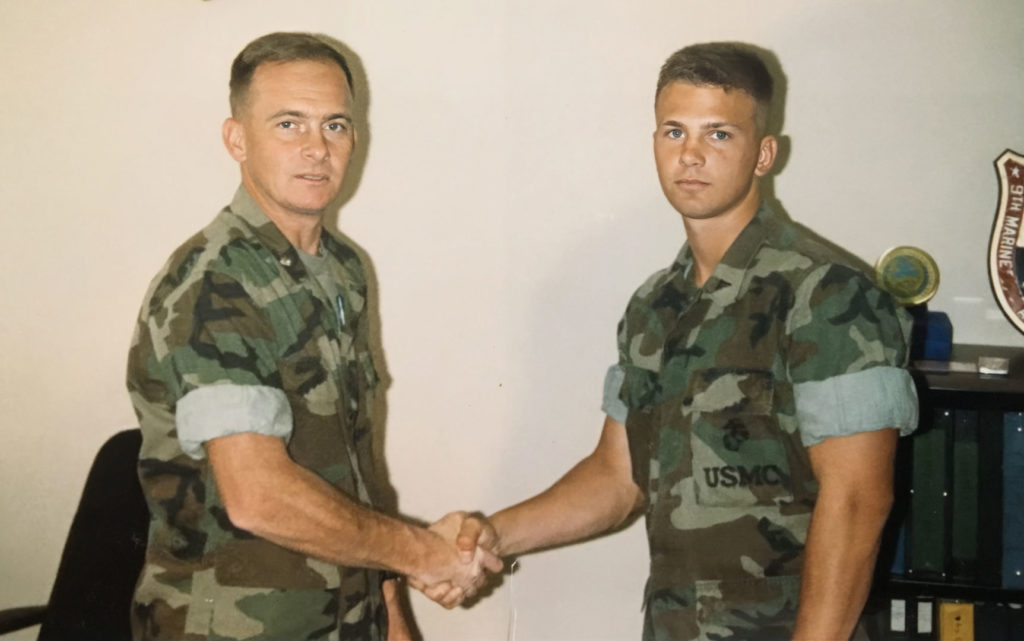 I learned much while in the service, including something that has led me to pursue my passion today: the importance of family connections fostered by reading together.
In 1990, my wife Athena and I welcomed Ashley Jordan into the world at Pendleton. In 1992, son Gabriel James arrived at MCAS Cherry Point, North Carolina. (Daughter Ali would round out our family in 1996 after I left the military.) I became "Dad." We moved 12 times in six years. I was deployed frequently for shorter periods of time, but I was fortunate to be there for both Ashley and Gabe's births.
I was "Deployed Dad" most of 1991-1993, the earliest years of my children's lives, which research shows are the most critical for brain development and bonding. Athena's biggest supports were from my unit and their families back home. We didn't have the systems and resources that many military families have today. We didn't know what was available nor how to access it.
These were the days before Wi-Fi, video phones, and apps for unlimited messaging. Connection was dependent on physical mail and the occasional, staticky phone call. The best joy was hearing my kids' voices. The most important was telling them I loved them.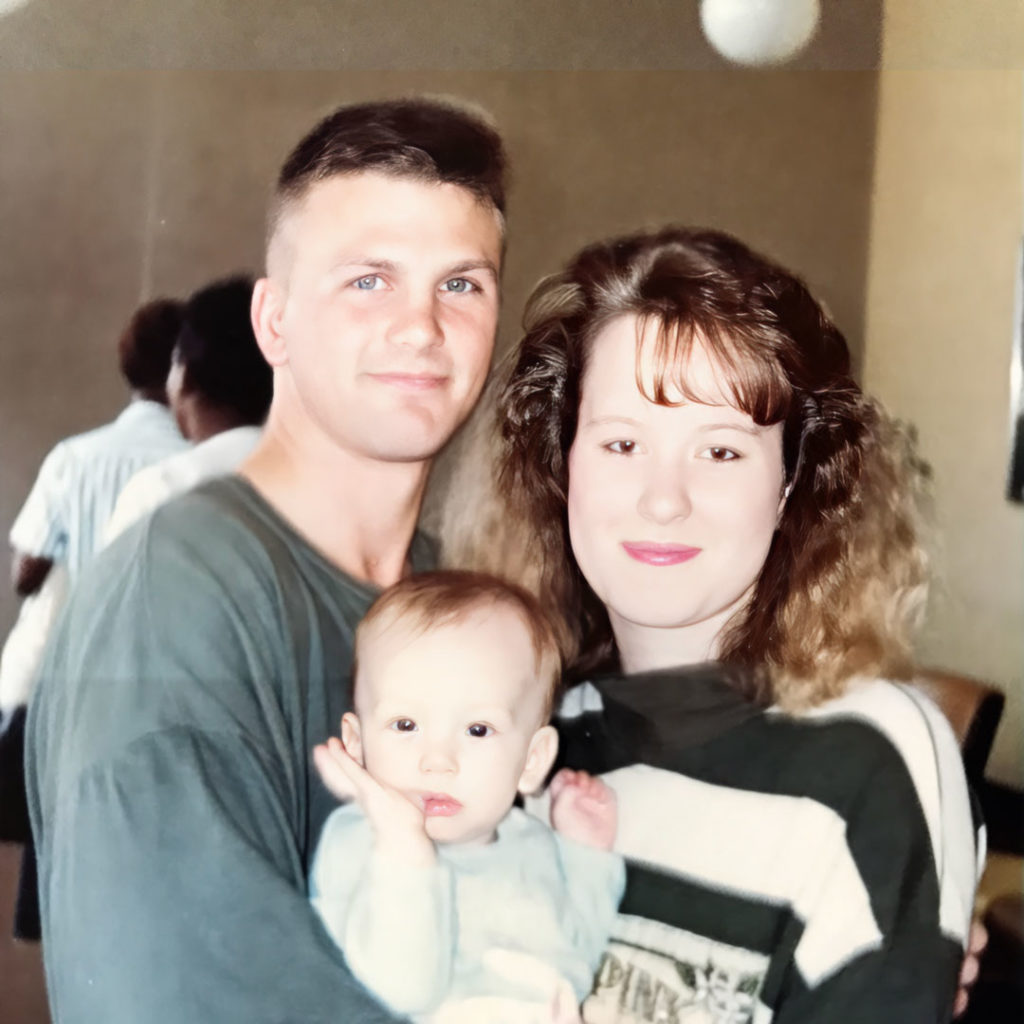 In October 1993, I was going to be sent on a 2-year unaccompanied tour. I finally had another option. I left the service to become "Dad At Home" full-time.
Everything changed when I became "Dad At Home," my favorite title. I spent endless, memory-making time with my kids. Our favorite was Saturday morning pajama breakfast at the local donut shop. No Mom allowed. We read books, told stories, watched movies, and got to know each other. Lion King and the Little Mermaid were on repeat. Storytime was real and in-person with no static and lots of laughs, questions, and conversations.
"Deployed Dad" focused on thoughtful connection when possible, but I still missed normal, everyday moments with my kids during the early years. I couldn't see the spark in their eyes when they learned a new sound, pointed out new things on a page, or laughed when I made silly faces acting out a story. I wish there had been more intentional ways to connect military families through meaningful interactions like story time. Books build skills, but also build bonds.
That's why Governor's Early Literacy Foundation (GELF) has partnered with United Through Reading to connect military service members with their children through the gift of reading this holiday season. With the help of Amazon, GELF is providing 10,000 books for military service members to video-record reading them aloud, and the recording and book will be sent to their children at home in Tennessee. Through this gift, 1,220 military-connected children, birth to age eight across Tennessee, including Tennessee National Guard, Air National Guard, Naval Support Activity Mid-South, NSA Mid-South CDC, families stationed at Fort Campbell, and the 4th Marines Recruiting District, will receive eight high- quality, age-appropriate books to keep families reading together and a book light to remind them of their loved ones. Service members can read the donated books aloud while being privately recorded with the United Through Reading App, and the videos and books will be sent to their children.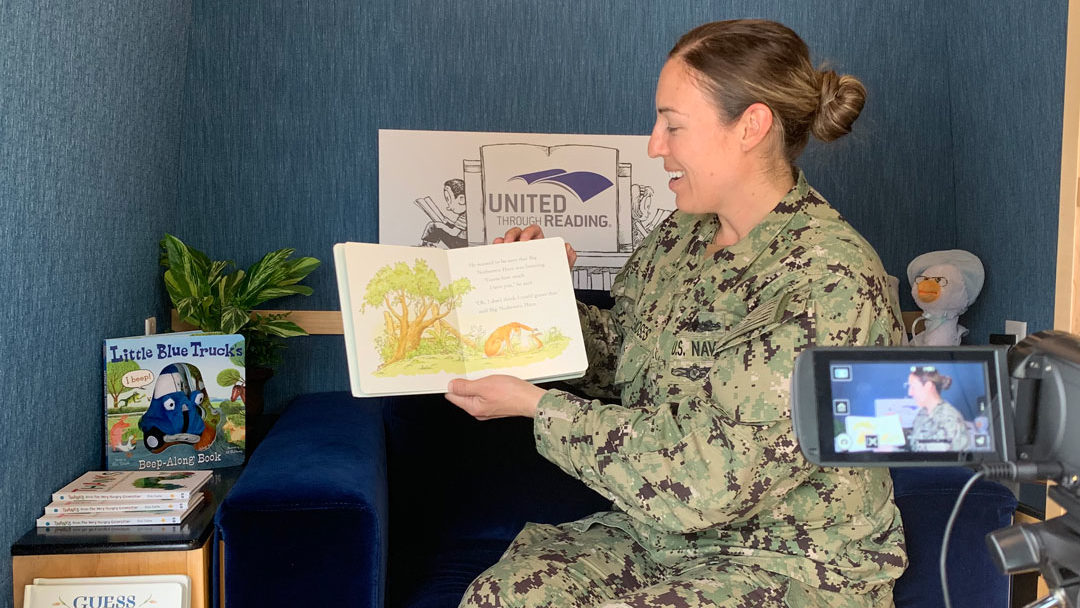 There are nearly 38,000 active duty, Guard, and Reserve military children in Tennessee, making it the 12th-largest military child state in the country. The Professional Counselor's article, "Revolving Doors: The Impact of Multiple School Transitions on Military Children," reports that school-age military children are especially vulnerable to the stress related to frequent transitions, as they must simultaneously cope with normal developmental stressors such as establishing peer relationships, conflict in parent-child relationships, and increased academic demands.
Research shows reading aloud with military children on a regular basis through United Through Reading videos encourages early literacy and language skills, vocabulary development and growth, and a love of reading that promises they will be lifelong readers.
The gift of reading not only gives children a brighter future, but it can bring comfort and connect families. Families come together during the holidays, but many are always distanced. Reading can keep families together when they are apart. Help us give the gift of reading this holiday season. For more information on how to support literacy for Tennessee children, click here.